CAD software is incredible. For decades, it's made some of the most amazing products, designs, and projects possible. If you have an idea, the right computer program can help you make it a reality. Thing is, which program should you choose for your work? If you've been pondering the Onshape VS Fusion 360 debate, we're here to help.
We've taken a look at both options to see if one program comes out on top. We've scoured the internet for online reviews, comparisons, and opinions to come up with our verdict below. Both Fusion 360 and Onshape have been assessed as part of the product development process.
Throughout, our main question has been this – which program would we rather use if we had to bring one of our ideas to life? We cover cost, ease of use, and much more. Read on to find your favorite for the new year.
TLDR – OnShape Vs Fusion 360: Which CAD Software is Best?
Don't have time to read through our in-depth comparison? Fair enough. Check out our quick verdict below. In general, we think Fusion 360 will be the best option for most people.
Our justification for this is listed below:
Autodesk Fusion 360 is easier to pick up for beginners
There are more features available 'out of the box' with Fusion 360
In general, more people use Fusion 360 which makes collaboration and communication easier across teams
Fusion 360 costs significantly less than Onshape
Small businesses can access Fusion 360 for free!
While we prefer Fusion 360 overall, Onshape does have some advantages here too. You don't need a specific web app to access certain features with Onshape, for example.
If you prefer to get work done on the go, both Fusion 360 and Onshape offer their own mobile app for Android and iOS.
It's worth mentioning that both apps do a great job of data management.
Mobile Apps – Quick Comparison
While the vast majority of users won't be building entire CAD projects on their smartphones, the ability to check or tweak a certain CAD model on the fly can prove invaluable. Both Fusion 360 and Onshape have their own apps available for iOS and Android OS.
Unsurprisingly, they offer limited functionality when compared to their PC counterparts, but can still be pretty useful.
Most power users with advanced workflows and more heavy-duty requirements will still prefer to use a computer for their CAD work, but that doesn't mean these apps aren't worthwhile. If you're using an iPad, for example, you'll be able to get a lot more done than you might expect.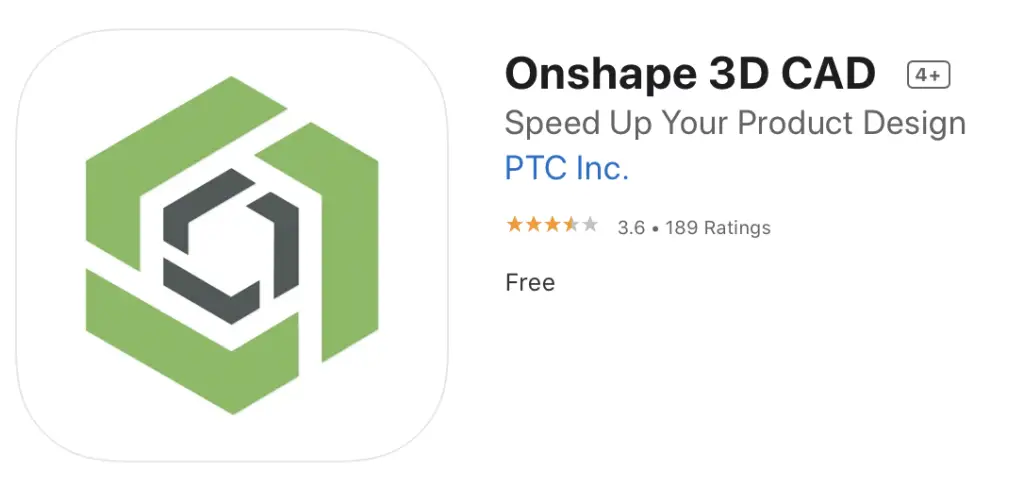 Fusion 360 for iOS and Android
Apple users will probably have more luck here. The software has been very well reviewed on the App Store and is surprisingly fully featured. The iPad version of the program is especially powerful. You'll be able to access your CAD models, administrative tools, and much more all from your iOS device.
Unfortunately, the same level of success can't be found on Android. If you can get it to work on your specific smartphone, you may be ok. Many users report compatibility issues and crashes, however, so keep this in mind if mobile access is important to you.
Onshape for iOS and Android
Compared to Autodesk Fusion 360, the Onshape apps for both iOS and Android perform pretty well. Once again, the iOS version appears to perform more consistently, with the iPad version in particular offering features comparable to the PC version.
The user experience here leaves a little to be desired. Don't get us wrong, you'll be able to find all the tools, design data, and features you're looking for, but you may notice that it just takes longer than you'd like it to.
Cloud Based CAD Software
One thing to mention here is that both Onshape and and Fusion 360 are pieces of cloud based CAD software. This allows users to access a slew of powerful CAD features without needing a super powerful PC. As long as you have a working internet connection, you should be good to go.
Both of these CAD software suites are designed with CAD professionals in mind. They're built with a number of collaborative and focused tools that will help you take your projects from the idea stage all the way through to the manufacturing process.
In the real world, this approach to creation can be transformative for companies and team projects. Imagine a team of mechanical engineers, designers, and managers spread across the world. They each have their own computers, operating systems, and preferences when it comes to working on a design.
With a well-implemented cloud-based solution, these differences need not be an obstacle. Any one of these team members can contribute, tweak, and make suggestions to their heart's content. Keep in mind that the online CAD and data management features of each of these programs differ slightly.
We discuss this in more detail further down this page. Check it out.
The Cloud-Based Differences Between Programs
While both Autodesk Fusion 360 and Onshape share more than a few similarities, the way that each program handles its cloud-based features varies a fair bit. Data management, CAD features, and the different tools you'll have available differ more than you might expect.
When accessing the features of Fusion 360, you'll need to be using either a Mac or Windows computer. After downloading their dedicated app, you'll be able to start editing models, building projects, and creating to your heart's content.
The difference with Onshape is that you don't have to download anything to get up and running. All you need is a decent internet connection and you'll be good to go! Point your web browser to their cloud-based app to get started. This means that Linux users can also get in on the action.
As mentioned above, both Fusion 360 and Onshape offer mobile applications, but Apple users will probably have a better experience in this department, especially if they're using an iPad.
Onshape VS Fusion 360 – Our Comparisons
If you're looking for direct comparisons and more in-depth discussions, this section is for you. We've selected some the key features of each program that most people are likely to care about. It's important to keep in mind here that everyone's needs are different.
We stand by the opinions voiced on this page, but that doesn't mean they'll always ring true for you. The projects you're building, the team you're working with, and myriad other factors will influence which option works best for your use case.
Some standalone components of Fusion 360 might be perfect for your individual needs, but could fall short when you start collaborating with others. Check out our comparisons below and make an informed decision.
How Much Does Each Cost?
This is a big one and will probably influence the bulk of your decision making. The bottom line here is that Autodesk Fusion 360 is cheaper, and by a significant margin. The cheapest annual cost for Onshape comes in at a whopping $1500 VS just $495 for Fusion 360.
This means that in terms of price, Fusion 360 is our clear winner in this category. Unless there are specific, Onshape-exclusive features that you need, it's a good idea to consider Fusion 360. You'll be saving a ton of money!
Working for a start-up or small business? You may be able to access Fusion 360 for up to 3 years completely free! Check out the eligibility criteria for the free version here.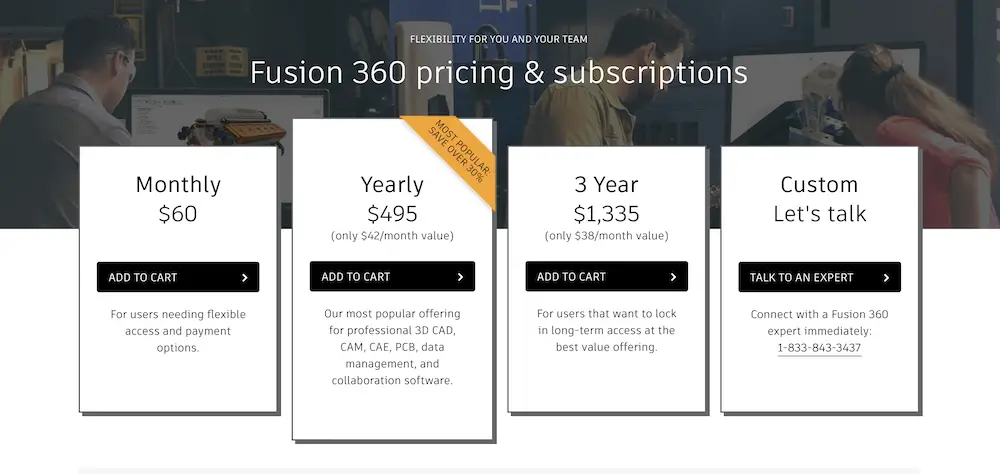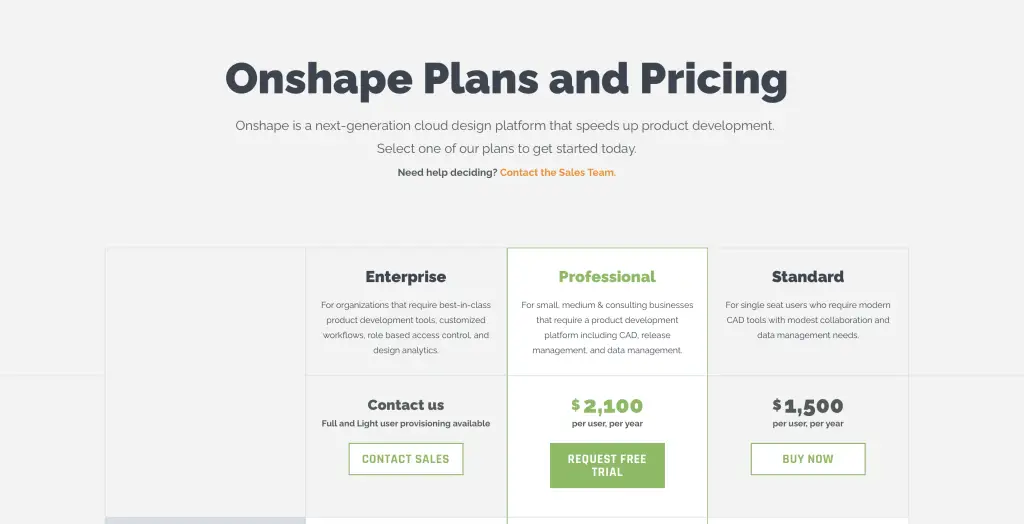 Operating System Support
Both Fusion 360 and Onshape support MacOS and Windows. Smartphone apps are also available for both programs. If you prefer to use Linux, Onshape will probably be your best bet here. The cloud-based features of this software can be accessed via most modern browsers.
For fans of data management and CAD tweaking on the go, the iPad versions of both Autodesk Fusion 360 and Onshape are noticeably superior to their Android counterparts.
How's the UI?
If you've used other CAD applications before, you shouldn't have much trouble getting used to the UIs here. Most tools, features, and menus behave predictably and you'll soon develop muscle memory for your most used functions.
Learning Onshape is no harder than learning Fusion 360. Both use a contextual menu approach which means relevant options and drop-down menus appear depending on your behaviour in the app.
Those using a spotty internet connection may notice that some buttons take a bit longer to populate than they'd like them to. With decent Wi-Fi, though, you'll be picking up most things in record time.
Are They Easy to Use?
'Easy' is definitely a relative term. The nature of CAD software means that it takes a reasonable amount of experience to use properly. If you're a complete beginner, you'll almost certainly experience a learning curve over the first few weeks.
Veteran CAD users won't have much trouble getting to grips with either Fusion 360 or Onshape, but the approach to usability is noticeably different.
In our opinion, there's no clear winner in this department. It will all come down to the type of user you are and the team you're working with.
In general, the learning process with Fusion 360 is designed to get you up to speed with its basic functions as quickly as possible. You'll understand how to perform 90% of your daily tasks pretty quickly.
Conversely, Onshape seems to care more about introducing you to its advanced, in-depth features. This means that Onshape can feel a bit trickier to begin with, but can really pay off once you've got to grips with its powerful tools. Mechanical engineers in particular may appreciate this more detail-orientated approach.
How's The Free Form Modeling?
It should come as no surprise that both Autodesk Fusion 360 and Onshape do a fantastic job of building practically anything you can throw at them. The only real limit here is your imagination. Whether you're designing a piece of set, tweaking a new product design, or drafting a new toy to print at home, neither program will leave you feeling limited in your approach.
It's safe to call this one a tie. Both programs handle modeling very well out of the box. That said, Onshape may have a slight edge here as its App Store can open up even more possibilities if you know where to look.
If you're working on electronic designs, the schematic capture mode on both programs also works very well. You'll have a schematic ready to go very quickly and shouldn't have to worry about accuracy or rendering errors.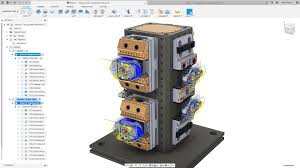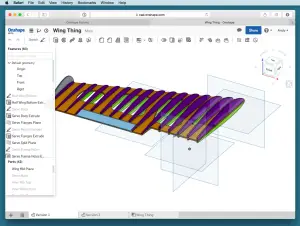 Version Control
What happens if you preferred a version of your design from a few weeks ago? How about if a few members from your team would rather work on an alternative that they've whipped up? Fusion 360 'version control' or Onshape 'versioning' is your answer.
Both programs make it effortless to track, tweak, and revert back to past designs as you see fit. This can be an absolute Godsend in a collaborative environment where quick changes and shifting objectives are never far away.
While both Fusion 360 and Onshape are great for version tracking, Onshape is probably our favorite in this category. It's worth mentioning, however, that the victory is won by a fairly small margin.
The apps 'branching' mode is what won us over. Not only can you meticulously track your past model versions, but you can also 'branch' a certain design and work on two different versions simultaneously.
When working in separate groups of developing a product line with multiple iterations of the same device, this feature is a must in our opinion. It's pretty intuitive too and is easy to get to grips with quickly.
Stress Simulation
Both programs do a great job of stress simulation. Both static stress and nonlinear stress can be closely assessed to make sure your designs are ready for the real world. If you have even a tiny bit of experience in CAD or product life cycle management, you'll know that testing for stress early on is critical.
There's no clear winner here when it comes to test performance. However, Fusion 360 comes with stress tools out of the box whereas Onshape users will have to source separate plugins if they want to make sure their designs are sturdy.
If you're searching, try these:
Keep in mind that many plug ins on the Onshape App Store come with their own licensing costs. Your monthly payments can soon skyrocket if you need to use certain features regularly.
Security Measures
Onshape clinches it here. The moderate security level of Fusion 360 should be more than enough for most people. However, Onshape takes things up a notch with audit control features, two factor authentication, and much more.
If you're working on a new product line that's highly confidential, preventing unauthorized access to your designs will be a top priority. Fusion 360 is miles away from a security risk; it's just that Onshape has done a better job overall in this department if you ask us.
Can You Get Plugins?
Onshape users can access the Onshape App Store to significantly expand the number of tools at their disposal. Anything from simulation features to sheet metal tools can be made available with the right download.
While this may sound like a win for Onshape here, things are a little more complicated than this. Fusion 360 comes with significantly more features that are just ready to go out of the box. This means that for many users, plugins simply won't be necessary half the time.
At the risk of sounding a like a broken record, your preference will be determined by the specific projects you're working on. Don't need to expand on the functionality that comes with Autodesk Fusion 360 out of the box? Then you'll probably be very happy with your more affordable purchase.
Need something super specific that only an Onshape plugin can handle? It might be time to loosen the purse strings.
Customer and Online Support
Whether it's through a YouTube video, forum post, or a customer support email, the good news here is that both of these CAD programs have fantastic support available online. Even more niche queries can be resolved far more quickly than with other software.
There's no clear winner here but both should serve you very well in this department. Looking for
Autodesk support? Check out the forum here.
Have an Onshape question? You want this link.
Related
Best mouse for Solidworks and CAD
Best free 3D modeling software
The Verdict
We've already mentioned that Fusion 360 is our favorite option of the two, but does that mean that Onshape isn't worth it for anyone? Predictably, the answer to this question is, 'it depends'. Check out our verdicts for both programs below.
Who Should Use Fusion 360?
In our opinion, Autodesk Fusion 360 is a great fit for the following people:
Casual users
Small businesses and start-ups
A professional user who knows they don't need any Onshape-specific features
Educational institutions
Those who don't mind downloading a dedicated web app
Who Should Use Onshape?
The following people might like to consider Onshape:
Design teams that need excellent security considerations
Those who need more functionality from the optional App Store
Teams that need good versioning and branching options
Power users who need advanced features