Looking for the best free Pokemon 3D print files? We reviewed over 1000 models on Thingiverse, Printables, and My Mini Factory to find you the top free Pokemon STLs so you don't have to.
Pokemon has been a cultural phenomenon for over two decades now, and its popularity shows no signs of slowing down. From video games to trading cards, Pokemon has become a staple in pop culture.
And now, with advancements in 3D printer technology (and the help of many fans creating models), you can even print your favorite Pokemon in 3D, at home.
If you want even more models, check out our ever-updating mega-list of websites to get free stl files for 3D printing.
Otherwise, sit back, enjoy the collection, and… collect them all!
(Please note that Nintendo and The Pokemon Company hold all rights, including copyrights, to the Pokemon brand and protect them fiercely. We strongly suggest not trying to sell Pokemon products… it's just not worth the possible legal battle!)
Surprised Pikachu
From the days of Pokémon Red/Blue (and the TV show), Pikachu has been the face of the franchise and one of – if not the – most loved Pokémon.
Now you can 3D print an adorable Pikachu that looks like he stumbled on a rogue Mewtwo and doesn't know what to do about it.
Litwick Candle Holder
In the game, Litwick is a ghost/fire-type Pokémon with a lit fire on his head.
A combination of useful and cute, this Litwick candle holder can hold an actual candle and mimic the actual Litwick.
That said, be super careful about your material choice as plastic + fire can be very, very dangerous. Print at your own risk. That said, it's cute so we included it.
Bulbasaur Planter
Another cute take on a 3d printed Bulbasaur – this one for your garden (or just for your desk at home). Complete with a place to put succulents or plants that require little water, this 3d printed Bulbasaur says "I'm an adult… who still loves Pokemon".
I printed this in about 3.25 hours on my Creality CR-6 SE with a standard Prusa Slicer profile with the following changes:
Lightning Infill
25% infill
3 Perimeters (minimum)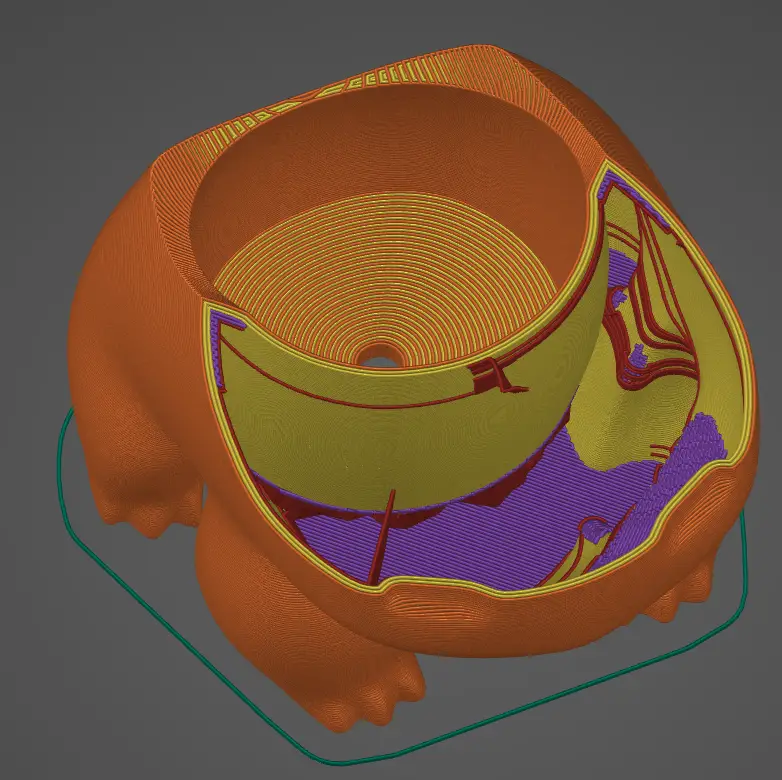 A working Wailmer Watering Pail
Wailmer came about after I'd grown out of playing Pokémon religiously – but I love this working watering pail 3d print!
Built from two sections with just a few alignment nubs between them, you'll need to seal it up well with caulking before using it at home. Also, non-soluble PLA is your best choice here as PLA can be made food safe and is generally considered the least toxic filament.
Pokémon Go trophy
There are a few Pokémon Go trophies that you can download online. We liked this one the best. That said, there are a lot of files included and nearly no documentation.
Bulbasaur Jack-o-lantern/Pumpkin Tealight holder
Bulbasaur was never my go-to starting Pokémon in the red/blue series (team Charmander, here).
But this one was pretty cute with a hallow jack-o-lantern riding him that fits an electric tealight.
Fun for Halloween or if you just need more pumpkin in your life.
Pokeballs
Pokeball
One of the coolest prints we've seen is a fully functional, 3d printed pokeball. Here are two versions we've found. The first version is an "easy print" with a LOT fewer parts and complexity (but not fully functional). The other 3d print is the fully functional one.
Non-functioning "easy print" Pokeball
Fully functional, but not easy to 3d print, Pokeball by MrFozzie
This guy is impressive. If you really want a "real life" Pokeball (or want to push your 3d printing skills to the limit) – check this one out.
It opens, latches, and requires a whole bunch of parts to keep your 3d printer busy for weeks.
Greatball
MrFozzie also created fully functional greatballs, ultraballs, and master balls. Here is his Greatball with a fantastic polish.
Ultraball
And here is the fully functional, 3d Printed Ultraball
Masterball
Remember the old Masterball in the original Pokémon? It had a 100% capture rate and you got exactly one Masterball in the entire game.
Stupid me didn't know that Mewtwo existed and used it before him. Queue the trusty old GameGenie to grant me another one after I tried about 100 times to capture Mewtwo with non-master balls.
Now you can print as many physical ones that you want, although their capture rate might not work so great in the real world.
You have two options here, the "Easy Print" and the one that looks like they professionally shined it.
The easy print masterball (non functional, far less parts)
Fully functional 3d printed masterball from Pokemon, created by MrFozzie
A Pokeball keychain
Finally, no pokéball roundup would be complete without a small pokeball keychain to carry around with you wherever you go.
Cookie cutters
Pikachu Cookie cutter
While the Pikachu cookie cutter in the set (below) is more detailed if you want something fast to print with your 3d printer or want to do more hand-decoration, use this one.
Otherwise, go with the set below.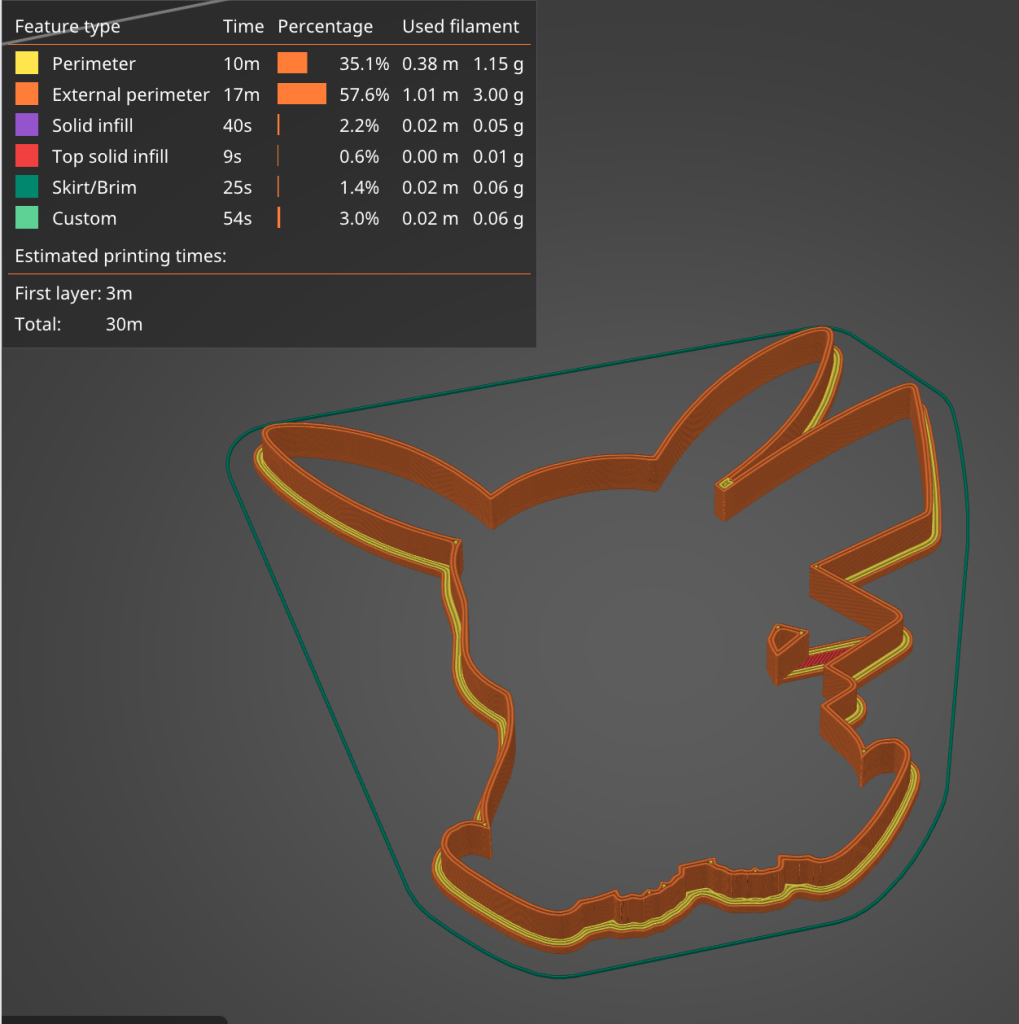 A whole lot of 3D-printed Pokemon Cookie cutter files
These are wonderful (and a bit adorable, but don't tell anyone I said that). If you're a fan of baking and Pokémon, you can't go wrong with these cookie cutter Pokémon stl files!
A 3D printed Pokemon chess set
This is really impressive, a collection of chess pieces to print with your 3d printer.
Looks like it includes most of the Red/Blue usuals (Eevee, Squirtle, Charmander, even Psyduck) to add a twist to your standard games.
That said, I'd have a horrible time remembering which one was a pawn, the queen, etc. and would probably lose a few games just trying to keep track.
Other notes