Ever since the world of 3D printing has come into the mainstream it is now easier than ever to come up with some of the simplest easy to print 3D printing ideas. There was a time, not long ago, when only professionals had access to such printers and they used them to make high end components for machines as well as research purposes.
However all that is in the past now and a veritable plethora of FDM, resin, and other printers have now taken the consumer market by storm. Along with them have come many 3D printing ideas as well.
These inexpensive and affordable printers have also ushered in a whole new era of top of the line filaments and accessories to ensure that the 3D printing experience is easy and enjoyable, while giving you a sense of accomplishment at the same time.
From a pencil holder to a bottle opener there are just so many 3D printing ideas out there that it boggles the imagination. There are plenty of cool things to print that you can make sure will work well in your home.
What Is The Easiest 3D Printer To Use?
As regular printing technology has advanced so too has 3D printing technology advanced with it. Today's 3D printers have come a long way from the ones from yesteryears and now they are far more easy to utilize for printing purposes than ever before.
The Monoprice Select Mini V2 is one such 3D printing machine that can be used by newbies and students alike for various house improvement 3D printing useful projects. At under $220 at Amazon it is relatively inexpensive as well.
The Anycubic Photon at under $190 and the FlashForge Adventure (close to the same price range) are all great printers for someone new to the 3D printing game. All of them can be used to create 3D printing objects that are very useful.
What Are Some Cool Things To 3D Print?
There are plenty of really nifty designs and 3D printing ideas available on the Thingiverse website. Some of them make excellent decoration pieces while others can be used as tools and storage items.
Let us take a quick look at some of the more popular ideas for 3D prints:
Roman Colosseum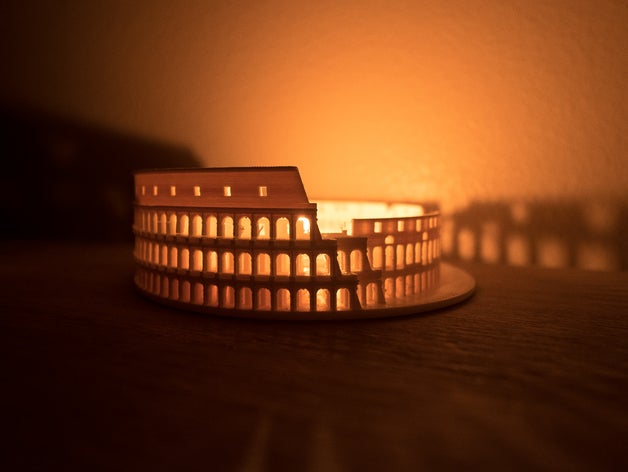 This state of the art minutely detailed piece of Roman history can really bring your homework sessions with your kids to light. You can also turn it into a decoration piece too. In any case it would give a real shine as well as a touch of elegance to your house. It is available on Thingiverse here https://www.thingiverse.com/thing:962416
Bullet Shaped Containers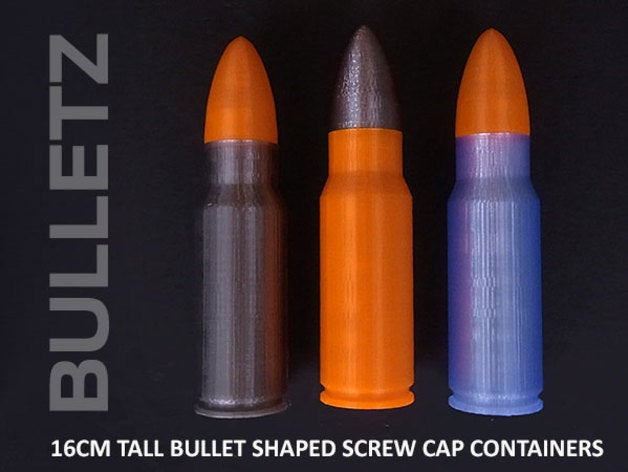 BULLETZ are touted to be very cool bullet shaped containers that come with an attached screw cap. The best thing about them is that they are very easy to print and they look really cool when the bullet cap is printed in a completely different colour from the color of the rest of the cartridge. They are very useful for small things and their seamless joint also make them great hidey-holes for small yet valuable items. Since they just look like toys and decoration pieces, no one would know they hold valuables. You can source them Thingiverse https://www.thingiverse.com/thing:1496989
Stackable Battery Holders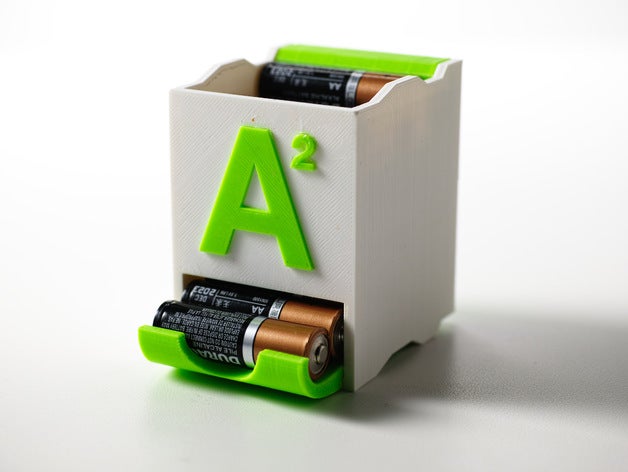 As the term implies, they are very easily wall-mounted and stackable battery holders. You can attach them to a wall via two screws or you can simply pop them on a table. They consist of three simple parts and are easy to create and assemble. You can source them here https://www.thingiverse.com/thing:1004996
Super Cool Mini Robot Hand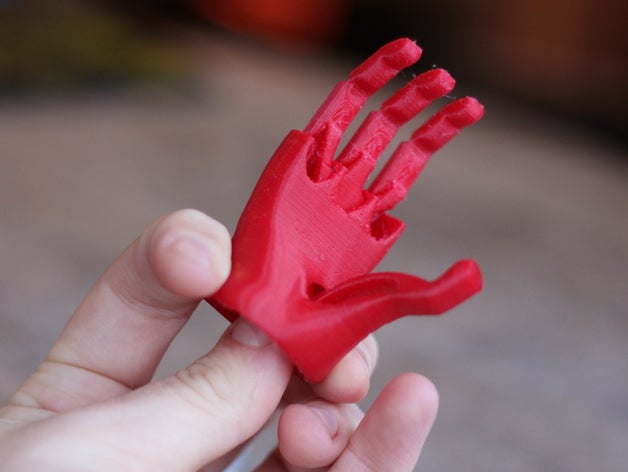 This is a miniature sized robotic hand and it is designed to explore the idea of making a fully functional item in one single print. You can easily push the base of the little hand to make it open as and when you want. Once you will release it will automatically spring shut. You can convert it into a really fantastic business card holder or just to grab on to anything you would like to pick up. You can also use it as a prop for your desk at your workshop and in the office too. You can source its files and 3D print this hand here at Thingiverse https://www.thingiverse.com/thing:739806.
Alien Face Hugger
What better way to celebrate Halloween than with this dreadful alien face hugger. This classic baddie from the Alien and Alien Vs predator franchise has been the stuff of nightmares for over two generations and is practically guaranteed to give anyone the Goosebumps.
You can sprinkle some glow in the dark powder and watch people scream in terror as they look at one of the coolest 3D prints around. You can source it here https://www.thingiverse.com/thing:1116392
Folding Fidget Cube
If you are looking for great 3D printing ideas, then this 'printing in place' folding fidget cube, comes with excellent customization printing options for shape, size, and clearances. As you start folding the cube in place it turns inside out in order to form another cube. It makes a nice gift or a 3D-printing demo. What is more, it is fun to fidget with while standing in a line, on the bus, etc. You can 3D print one piece and you can also build it without any support. You can also fold it and unfold it as per your wishes
It is available here https://www.thingiverse.com/thing:230139
T-Rex Skeleton and Stand Combo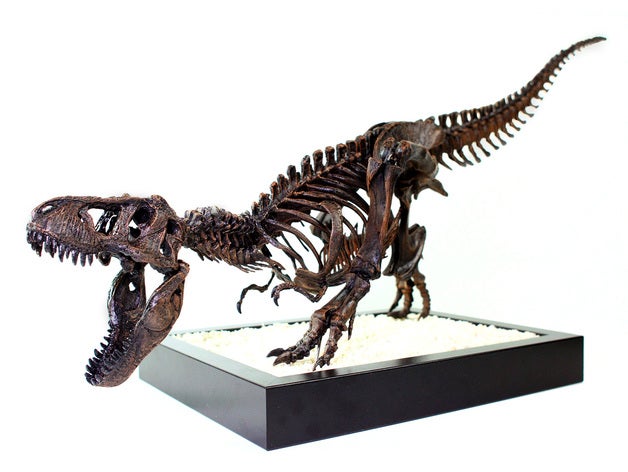 Few creatures have captivated our imagination as much as the T Rex and its fellow dinosaurs. This excellent 3D printing model has been made to scale and it is an exact replica of the real thing. It offers a unique look at these fabulous creatures. Together with its stand, it's a great way to impress anyone visiting your residence or office. It is also a very useful educational tool that you can place on your desk. You can source it at Thingiverse for all of your 3D printer projects. It is available here https://www.thingiverse.com/thing:1962784.
What Can I 3D Print To Make Money?
It is not necessary to see your hobby purely as a hobby. On the contrary, it is also be a good way of making money. From making machine parts to games to just plain having fun while you earn, you can do it all with 3D printing technology. Let us check out some of the better ideas about objects that you can print and earn money with, over the long term:
Dice Tray Holder and Box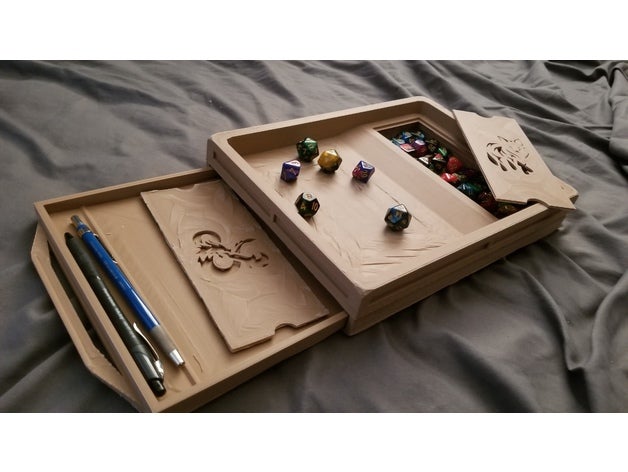 It can be sold to ardent gamers and it is best for long gaming sessions
It has ample room for rolling all of your best dice
It has a dice compartment that can hold up to 5 sets of dice along with a drawer where you can keep your paper and pens. Finally it also has a decorative compartment cover to bring out the inner you.
You can sell it online or to your gaming buddies
It is a useful tool for die hard gamers
You will definitely enjoy using it. Its files are available here at Thingiverse https://www.thingiverse.com/thing:2746473
Baby Yoda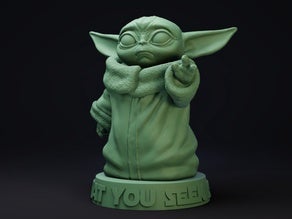 When it comes to selling stuff online, there are few figurines as wildly popular as Star Wars memorabilia. From Anakin Skywalker to an X fighter, Space opera fans just can't get enough of their favorite items.
You can download this master Yoda statuette's design free at Thingiverse here https://www.thingiverse.com/thing:4038181 You can sell it online to Star Wars fans all over the world. Those who like to watch and read this stuff will really appreciate it.
3D Printing Equipment
Many people new to the 3D printing game have plenty of ideas regarding what they want to print, but they don't have the knowhow or the useful expertise to get the job done properly. You can easily capitalize on their need to tweak and fine-tune their equipment so that they will be able to get their printing machines to create excellent prints in their own right.
You will find that it is easy advertising your 3D printed air vent (For instance) on Amazon and other sites. Apart from that, you can also find Facebook pages where you can offer useful 3D printed stuff to the market. Let us take a look at a short list of items you can start 3D printing to earn money.
Ring Fan Duct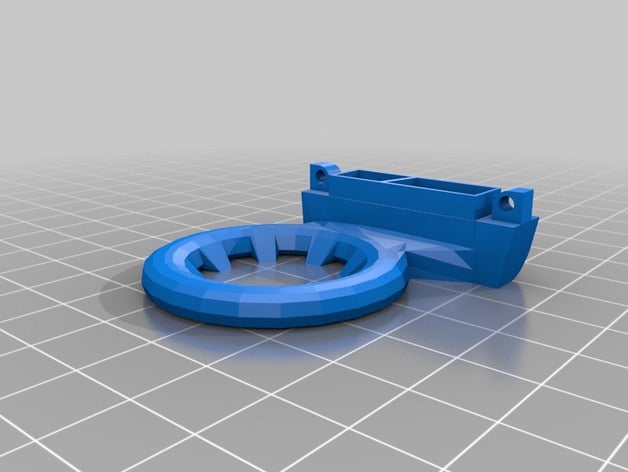 People who have the Creality Ender 3 are often irked by its fan duct because its simple design only distributes cold air from just one direction only. However, this ring-shaped vent can effectively make sure that the airflow of the blower reaches your printed 3D object from all around. This will thus improve overall print quality to a good extent. It is a great design for your personal use printer of for retailing to other users.
It is available at source at Thingiverse https://www.thingiverse.com/thing:2912394
Cable Holder Chain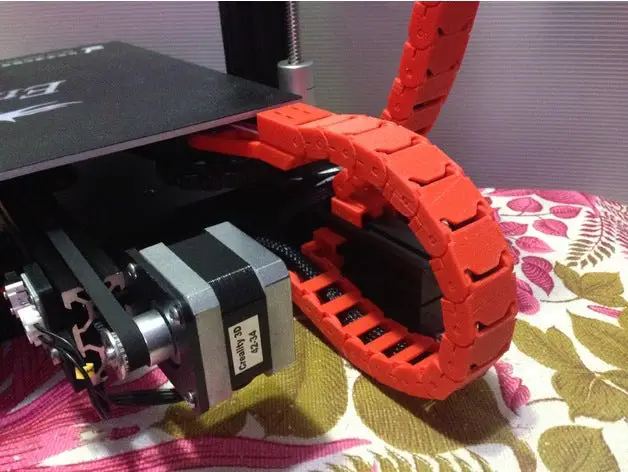 Many people are sick and tired of the ugly mess of wires and piping around the printers. It would be a swell idea to create a cable chain to cover it all up. You can utilize any number of colors to make really cool looking upgrades for your customers' printers. It is a pretty useful tool in its own right.
It is available at Thingiverse here https://www.thingiverse.com/thing:2920060
What Else Can You Make With a 3d Printer at Home?
If you start looking, you will find that there are plenty of designs that you can craft with a 3D printer at home. From phone stands to shower boxes to hangers and hooks, there is literally no limit to the imagination when it comes to creating awesome 3D printed items at home.
Most home printers are underutilized because people don't have any idea what to do with the printer they have purchased. In fact, quite a few people simply put it away in the storage area of their workshops, once the initial excitement dies down and for lack of something nice to print. Sometimes, senior enthusiasts also stop using their printers for lack of anything to 3D print.
Let us take a quick look at what you can find and do in order to ensure that your abode stands out from the rest of the houses in your neighborhood:
The Hive: Modular Hex Shaped Drawers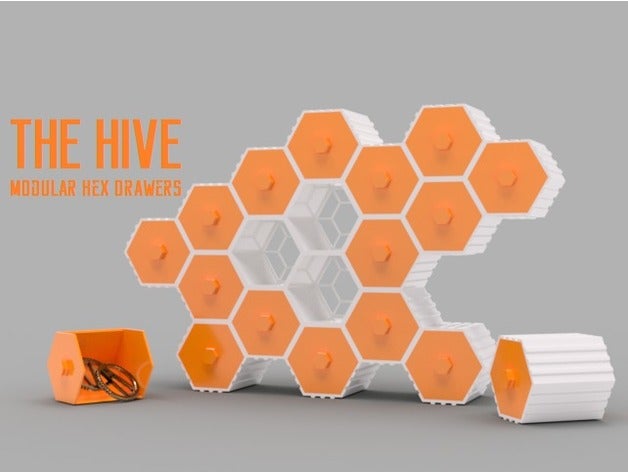 Bees really know how to store stuff. They have plenty of spare compartments in their hives to store anything and everything from pollen grains to honey to making shelters for eggs and new born life such as larvae. Taking this concept in mind, this Hive set of drawers can be used to store any number of knick knacks and other small items of everyday use. Best of all you can simply add as many numbers of drawers to the hive as you want. It is a good project to work on and all its stl files are available here at Thingiverse https://www.thingiverse.com/thing:1743145.
Bonsai Planter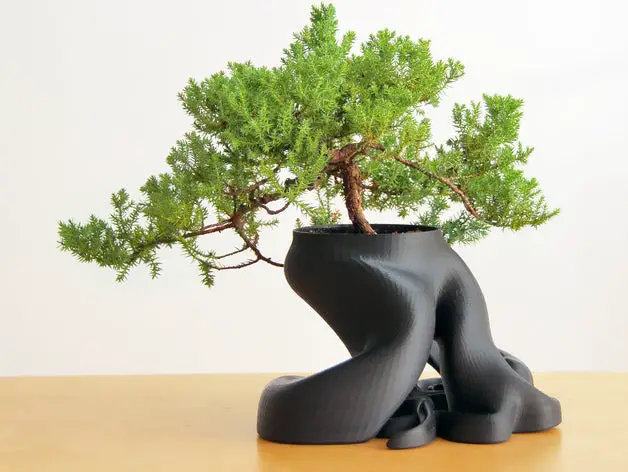 If you love horticulture but are short of space than this curvy bonsai plant holder is the best 3D design for you. It is both elegant and beautiful, and it mixes grace with utility since it can house your next bonsai mini tree or even a little rose bush. If you can' t find a bonsai that will fit this little number, no need to fret and simply use it for an Aloe Vera plant or a money plant. Just don't forget to water your plant! You can even place this little life bearing plant holder near your wood or metal desk so that you will enjoy using it. There are many project printers that can generate this plant holder.
Its files are available at Thingiverse https://www.thingiverse.com/thing:430957
Related
Conclusion
The above is a very small list of 3D printing ideas that you can use to create your own personalized space. As a matter of fact, once you have a 3D printing machine, you will never run out of printing ideas, when it comes to useful things to 3D print. You can get your machines to even print fun things with one hand only!